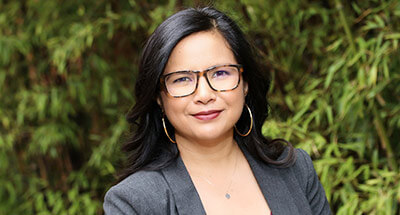 Lani Teves
Associate Professor, Department Chair
Office: Saunders 721G
Telephone: 1 (808) 956-6928
Email: tevesste@hawaii.edu
Background
I am a Kanaka Maoli feminist born and raised in Ewa Beach. I came to so-called consciousness after watching Haunani-Kay Trask and other Hawaiian scholars/activists fight for Hawaiian sovereignty in the 1990s. I got my BA from this very department! Courses in Women's Studies greatly shaped my understanding of the necessity and possibilities of feminist analysis. I am deeply committed to public education in Hawaiʻi and aim to support and nurture students in the ways that I was.
Education
PhD, American Culture, University of Michigan, 2012
MA, American Studies, UH Mānoa, 2005
BA, Sociology and Women's Studies, University of Hawaiʻi at Mānoa, 2002
Research Interests
I study Hawaiian life on the fringe. My approach is informed by Indigenous feminist methodologies and ʻŌiwi epistemologies. I have written about Hawaiian hip-hop, film, and sexuality in the Pacific. I specialize in theorizing alternate forms of Kanaka Maoli gender performance and recognition politics. My future research is about Hawaiian women living, performing, and thinking in the diaspora. I am also starting an oral history project with "queer" or "LGBT" kupuna.