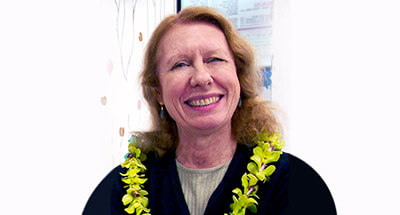 Meda Chesney Lind
Professor Emeritus
Office: Saunders 721K
Telephone: 1 (808) 956-6313
Email: meda@hawaii.edu
Background
I am a criminologist with an abiding interest in the situations of women who become embroiled in the criminal justice system, whether as victims, offenders, or workers. I teach courses that focus on the sociology of gender and women and crime. Over the years, I've developed a special concern for girls and the juvenile justice system, having studied how frequently the system fails to address their needs. Currently, I'm continuing to try to imagine a 21st century criminology that focuses on reducing injustice and inequality.
Education
PhD, Sociology, UH Mānoa
MA, Sociology, UH Mānoa
BA, Sociology, Whitman College
Research Interests
I am nationally recognized for my work on women and crime, and my testimony before Congress resulted in national support of gender responsive programming for girls in the juvenile justice system. My most recent book on girls' use of violence, Fighting for Girls (co-edited with Nikki Jones), won an award from the National Council on Crime and Delinquency for "focusing America's attention on the complex problems of the criminal and juvenile justice systems." The Western Society of Criminology named an award in my honor recognizing "significant contributions to the field of gender, crime and justice," and designated me as the inaugural recipient in 2013.