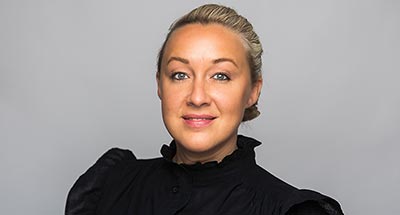 Lisa M. Vallin
Instructor
Office: Saunders 722B
Telephone: 1 (808) 956-2484
Email: vallin@hawaii.edu
Background
I was born in Sweden, raised in the small town of Lidköping. During my last year in high school, I briefly studied in India which awoke in me a desire to learn more about other parts of the world. I had some thought about working for the United Nations. During my undergraduate years at San Francisco State University, I completed a course in Human Sexuality by Ann Auleb who made a deep impression on me. Ann was a brave and passionate teacher and activist who utilized her profession to make change for the better. Her teachings about our diverse sexual bodies, expressions, and identities made me realize how central and meaningful sexuality is to our lives and inspired me to pursue a career as a teacher in sexuality studies.
Education
PhD, Educational Psychology with a certificate in Women's Studies, University of Hawaiʻi at Mānoa, Honolulu, HI, 2019
MA, Human Sexuality Studies, San Francisco State University, San Francisco, CA, 2008
BA, Geography with an emphasis on the Human Environment, San Francisco State University, San Francisco, CA, 2006
Research Interests
My research focuses on pedagogical practices that foster inclusive and affirming teaching and learning as they apply to the sex education classroom. I am curious about the role of primary public sex education cross-culturally and have researched students' sex education experiences in my native Sweden and here in the U.S. I am also active and committed to our community where I consult and teach sex education in K–12 settings. I am passionate about education as a tool to promote and improve the health and wellness of our diverse sexual lives.