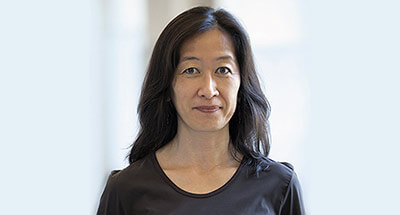 Mire Koikari
Professor, Graduate Advisor
Office: Saunders 721J
Telephone: 1 (808) 956-8579
Email: mire@hawaii.edu
Background
Born and raised in Tokyo, Japan, I obtained my degrees in Madison, Wisconsin. With my experience as an immigrant in the US and strong interest in gender, I have long focused on the questions of women, race, nation, and empire in Asia and the Pacific in research and teaching. How gender (together with race, sexuality, and nation) shapes one's life course and experience constitutes one set of questions. How women's and men's lives are informed by and in turn inform larger historical dynamics of nation and empire building constitutes another. Hawaiʻi provides an unparalleled space to think about these questions and critically consider the meanings and consequences of global dynamics.
Education
PhD, Sociology, University of Wisconsin at Madison, 1997
MS, Sociology, University of Wisconsin at Madison, 1990
BA, English, Sophia University, Tokyo, Japan, 1988
Research Interests
My research explores the meanings and consequences of feminism, racism, nationalism, militarism, and imperialism in Asia and the Pacific. More specifically my projects in the past focused on the US occupation of Japan and Okinawa, and my current research investigates the formation of security culture in Japan following the 2011 triple disasters of earthquake, tsunami, and nuclear meltdown in Tohoku. In my research and writing, I analyze the relation among women, feminism, nationalism, and militarism based on historical/archival research, shedding light on little-known stories of women and men whose voices reveal much about the history of Asia and the Pacific.